There is no such thing as a silent witness. Will you support us?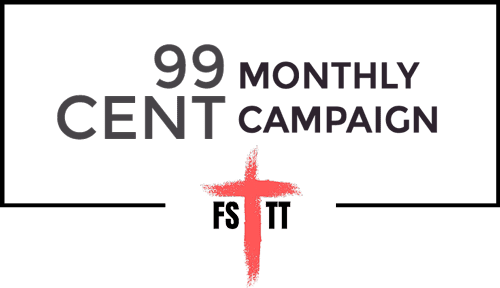 With the ever-increasing presence of liberal bias, it makes it hard for conservative Christian platforms to grow within these widely-used tech platforms. Our aim is to build a platform that allows us to deliver sound biblical content without dependency on liberal platforms…so the question is, can you help us achieve this goal?
For a minimum of $0.99 per month, every contribution helps! Here are just a snippet of what your recurring support includes:
Exclusive content!
From longer discussion panels and private, live question and answer sessions, we plan to offer tons of exclusive content to our recurring supporters.
Supporter-only discussion group!
Let the discussion continue in our private Facebook Group open only to recurring supporters.
So much more!
We plan to offer so much more to be able to engage with each of you. As we grow, we will continue to offer more to you all as a sign of our appreciation.
Can't commit to a recurring donations?
That is no problem at all! Your one time donation will still help us tremendously.
Are you ready to begin? Let's get started!